Gepard Shield Protection
This is the latest revision of this page; it has no approved revision.
Jump to navigation
Jump to search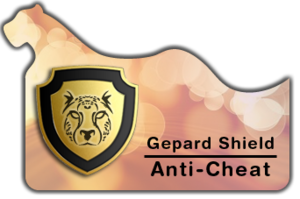 Gepard Shield is an Anti-Cheat third party service that prevents emulation of mouse and keyboard, blocks macro/autopotion tools, prevents using nodelay, blocks a lot methods to get this effect and prevents modification of selected resources.
Adventures RO is currently using Gepard Shield 3.0, currently most updated version.
For more information please visit the Gepard Shield Page.